As an independently owned Mississauga sports therapy clinic, we pride ourselves on our extraordinary quality of therapy and care by dedicating one-on-one time to each of our patients.
Owner and head therapist Chris Bulley has more than 20 years of experience treating all types of sports injuries.
Chris' experience includes a year as the sports therapist for the Toronto Raptors of the NBA as well as time working in the NHL and CFL. His professional involvement has cemented his expertise in the treatment of sports injuries.
At the Canadian Institute of Sports Medicine, we are dedicated to your rehabilitation and demand results from all of the staff.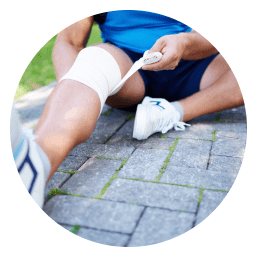 Types of Injuries we treat